Hi there !
First time on BRB for a number of years. It all seemed to change, then I couldn't log on.
Thought I'd give it a go again !
Searched for YEARS to find myself a Kay acoustic - exactly the same model as Elmore James' - took me searching almost every day for 7 years on Ebay. Got oneat long last - it needed a bit of TLC (neck reset, new bridge+bridge-plate, re-fret) - but it is dynamite now !!! Loaded it with the same pickup Elmore used - a Dearmoned Rhythm Chief Model 1000 - and its got his sound, sustain and crunchy sound when you play hard.
I got stung by the Elmore bug over 20 yrs ago, and I'm sure there must be others as crazy as me ? !!!
Here are some pics :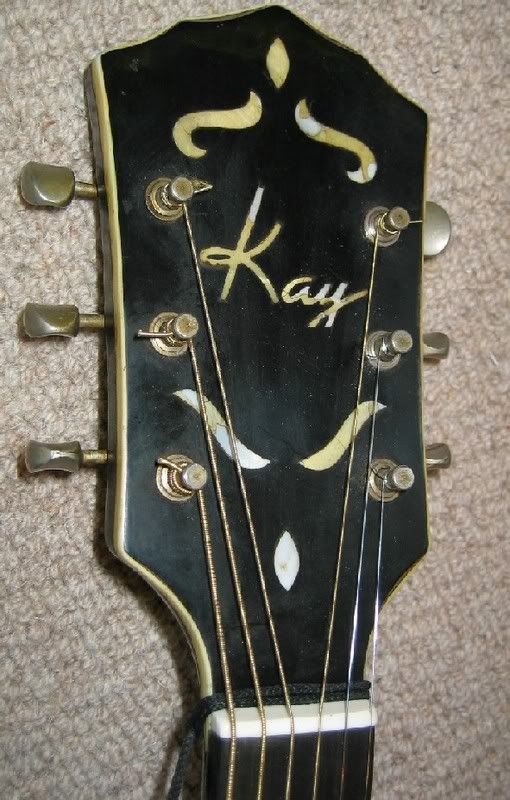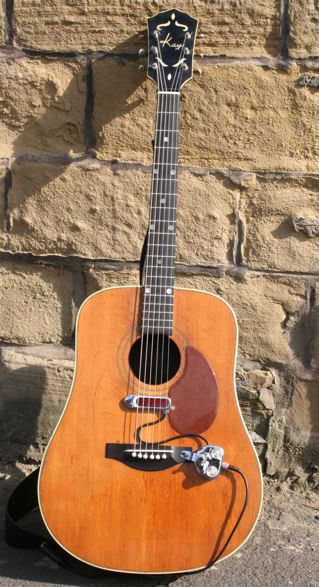 Since I got the guitar about 2 yrs ago, I have kept searching ebay, to see how often another comes up - and noe ever have so far. Rare !
Got a video of it on YouTube :
http://www.youtube.com/watch?v=ZlrDBiu2 ... annel_page