Hey ya'll. Earlier this year I had been on the hunt for a Jr. Played a couple down at the local joint but wasn't thrilled about the setups and intonation. All was not for naught and I ended up getting a Goldtop which I absolutely love. Fast forward to last week. I had consigned my '83 Strat as I rarely play the 'thang and last week it sold. I went in yesterday to collect the check and the same Jr. I played before was still there. I gave it another go but the G string just would not stay in tune. I told one of the cats there that if he could get the beast to intonate and get it set up properly I'd roll over the cash from the Strat. Came back today, the guitar played hot, blue and righteous. Took it home. I wasted no time in having a threesome with me, the Jr. and a Marshall 2204 50w. Within 10 minutes (a new record for me) I came 3 times and the Marshall was pregnant! This guitar straight up shits chunks of tone! It's a P90 monster on crack. 'Lawd have mercy!
I got a great deal too as it was half the price of list with 2 minor unnoticeable dings. Lock the door and pull down the shades for some porn!
Looks good with tweed...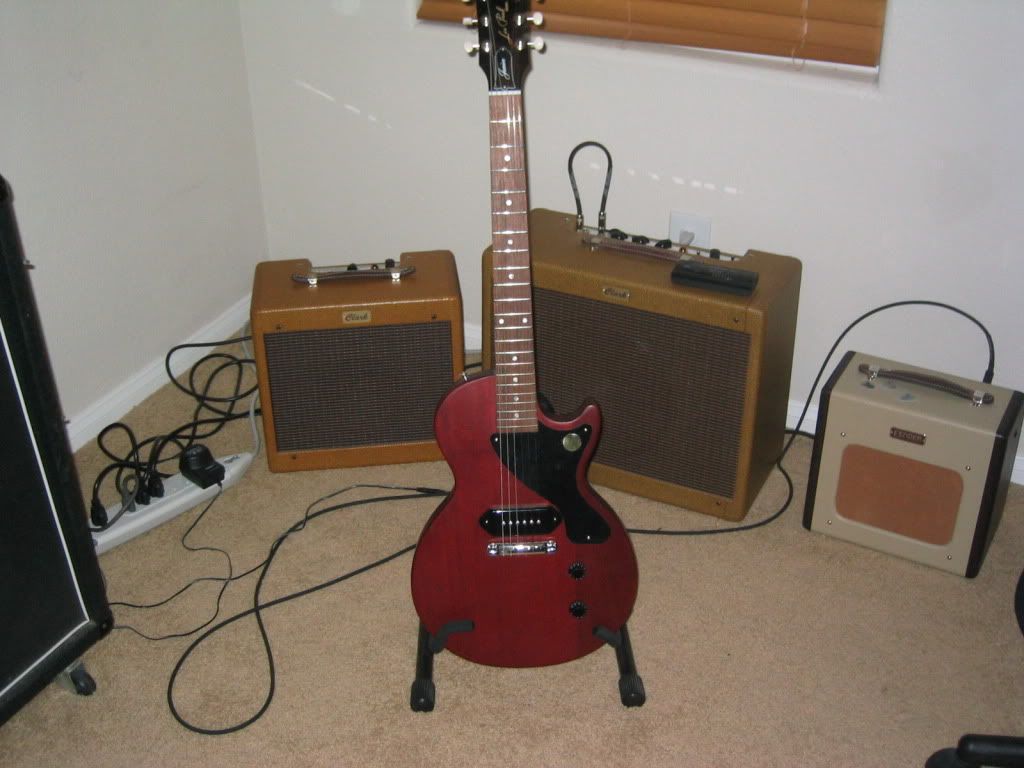 Even better with the now pregnant 2204.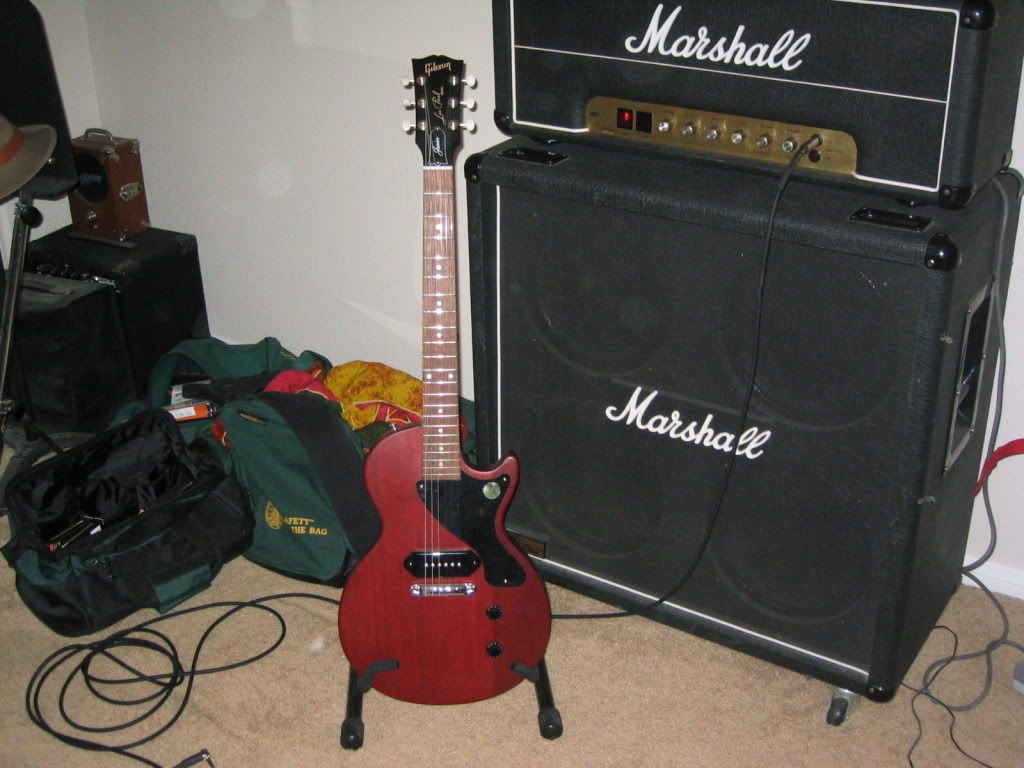 Body is a two piece mahogany with the split on the lower bout from the controls down. Barely noticeable.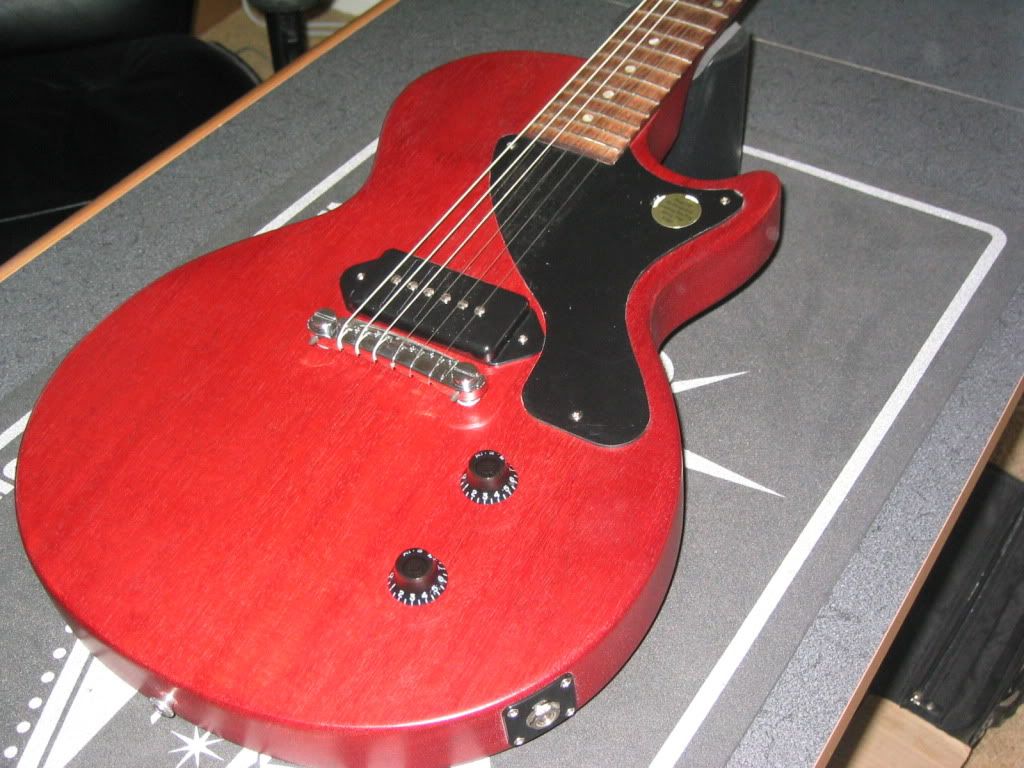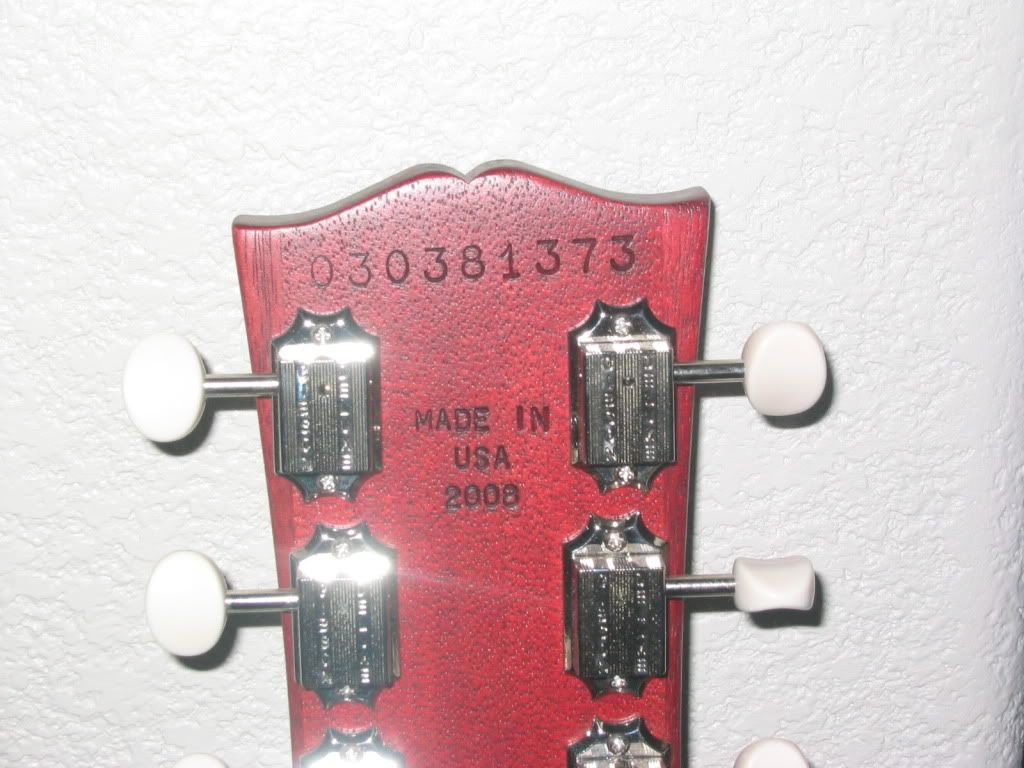 Best twang and bang for a non histeric Gibson guitar.
Salute' ya'll, TB.