Hey ya'll once again from the big dry ditch here in Las Vegas. Earlier this week I ventured to one of the local guitar joints in search of a LP Jr. I've been coveting one for quite a while. I shuffled into the store and found 2 Jr.s along the wall, one a cherry mahogany satin finish and the other a dark brown satin finish. I tried both and could not get them to tune. Good guitars but the tailwrap bridges are notorious for having to wrestle with them to intonate. I decided to hold off. I'm in no hurry right? As I'm replacing the 2nd played Jr. back on the wall stand, I look up to see this beautiful guitar that as I gaze upon it, I become soothed into a dreamy state and began to hallucinate as if I was with Raquel Welch in 1,000,000 B.C. The guitar was a knockout but I was pressed for time and had to split.
I couldn't get this guitar out of my head and spent a couple restless nights thinking about playing it, loving it, coveting it. So that's it. During my break today I head down to the joint to play my fantasy. I get to the store and I'm getting into the dream state. Somehow I managed to pull her down from the wall hangar and I gaze upon her......this beautiful girl (and guitars are always women btw) is a 2007 Gibson Les Paul R4. P90's. Tailwrapped. Gold and cream. Merely lovely. I check her out. Used but not abused. Super clean. I plug her into an Orange Tiny Terror and set it to 7W, volume at half , and about a 1/4 on the gain. I crank both volumes on the guitar and back off a quarter, same with the tone. I one finger a low E chord. Barkomatic! Crank the neck pup full up and 'Lawd have mercy! Pure hot voodoo love tone baby. Sounds like a she-wolf howlin' at midnite. Tight bass, punchy mids. Searing highs. Pure P90 tone. After 20 minutes or so, I take it to the shop owner and hand it to him and tell him he's not rehanging it. 2K and change out the door. I feel like Al Pacino in Scarface. " I say che's a tiger. Che's for me!
I have looked at several R4's online to be sure. Most in the 3-4.5 K range. Turns out '07 was a very good year for wood at Gibson and the year and model get rave reviews. The one I bought had been sold from the same store in '07 and originally went for over 4K. I got it minty used for just half! As they now only make the R4 out of the custom shop (word has it that those could be up to a year wait and up to 6K) I got lucky and struck gold!!
Well...ya'll be the judge.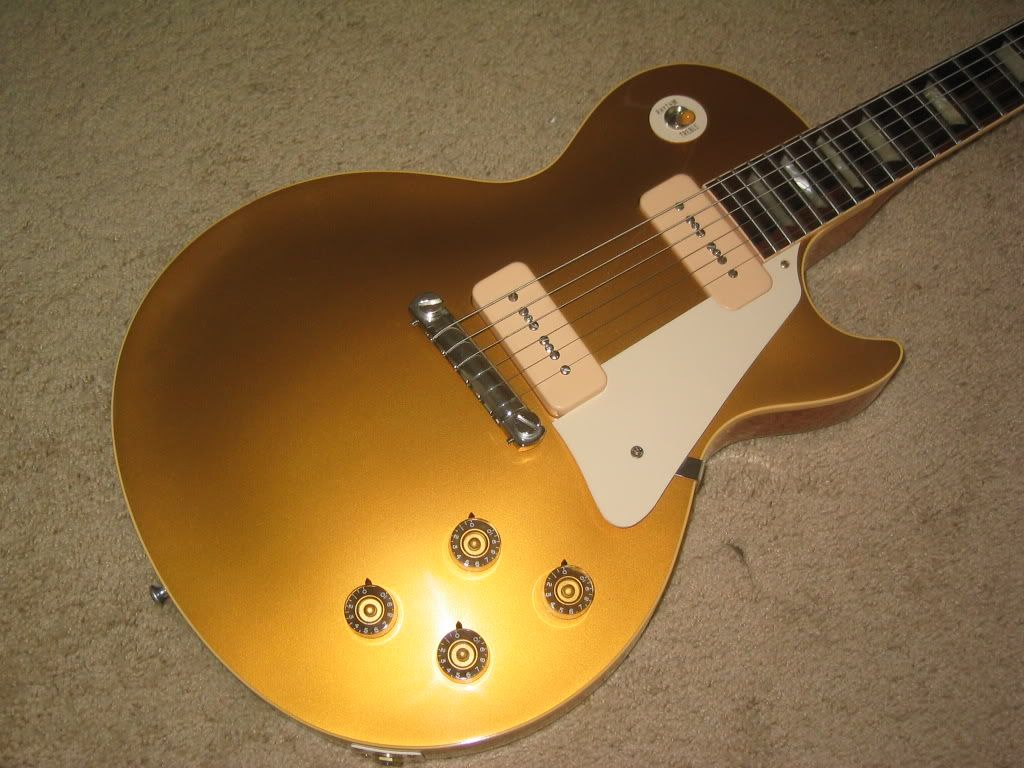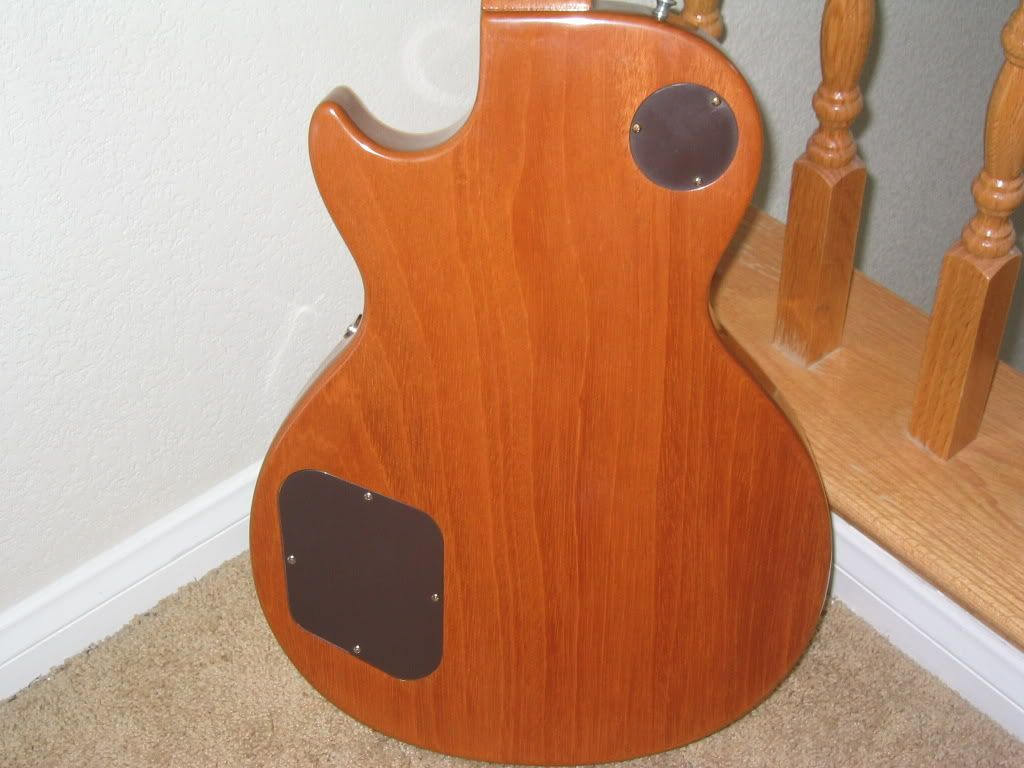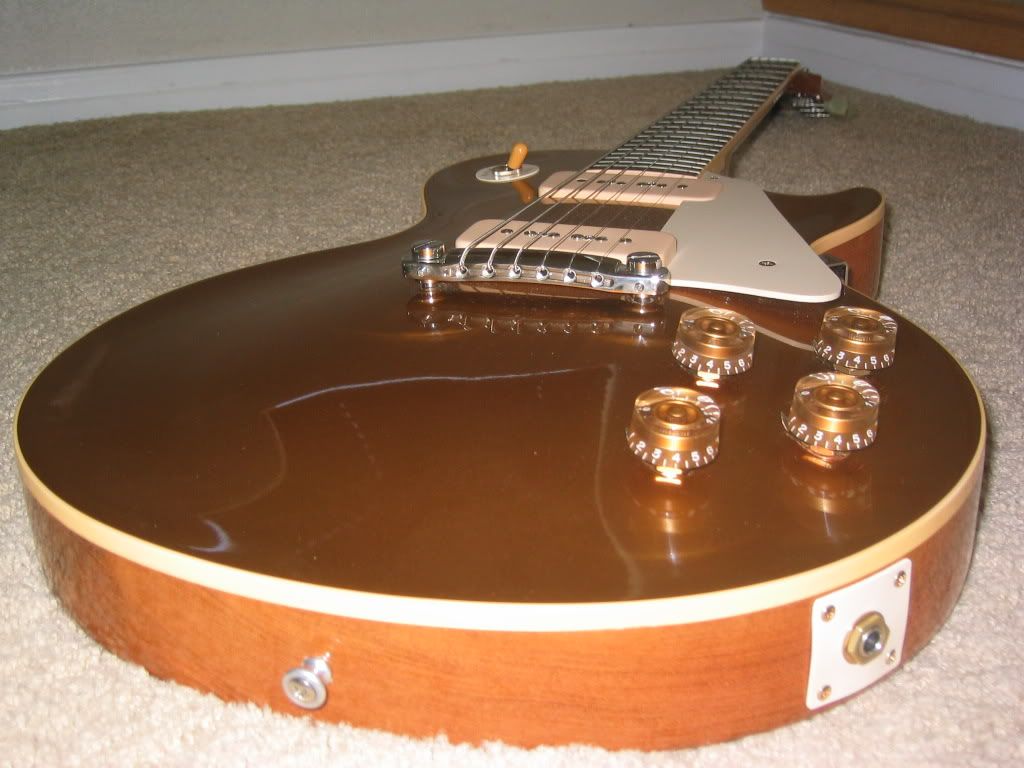 Looks super fine paired with the '78 Pro.
I'll be little busy tonight....
Cheers ya'll, TB.