Personally, I love gear stories so I'm sharing this one because I am really really excited.
Basically I took a little break from electrics and slide all together. Played acoustic awhile, learned more about Open tunings from a different perspective. Came back to playing slide again and realized that I really needed a decent tube amp. I keep buying and selling amps and I haven't been happy. A lot of friends and colleagues have been suggesting silverface Fender Bassman's pre-1975. They are affordable, have decent wattage, and can be modded to blackface fairly easily.
I've had my eye on the market for awhile now. Saw a lot of Bassman heads go for $450-$650 with shipping charges all over the map. Last night I decided that I need to focus on what I want to do, sell the shit I'm not using, and take the plunge before they reach the $900 mark and become an impossibility for me.
As soon as I started posting ebay auctions: my Ibanez (metal axe), my old paintball gun from my college competing days, Crate head, A&L acoustic, etc, I ran across this baby right before I went to bed. The guy just posted it (I had an ebay search saved for Bassman heads).
$275 Buy It Now, $30.00 shipping and the guy lives a state away. I checked the specs and contacted the guy. Everything was legit, he had great feedback, I went for it. I can't believe I found one for the money I paid. It needs a logo and a back plate, but that is fine with me. 1971, non-master volume, new tubes, and a three-prong plug was added. He just wanted to sell to buy a Dual Showman.
I should have it by Monday.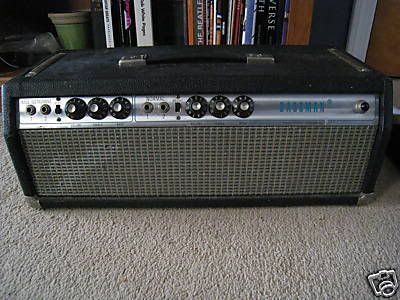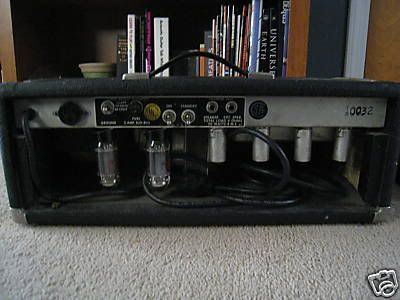 This combined with my Radial Tonebone to boost it should be all I need for slide or anything else. I'll probably convert it to blackface specs and get it a cap job if it is needed...but I am STOKED.