Yes, I was invited to play at a HotRod meeting, my stage was the running board of a 1931 Ford Model-A, haha!!!
A small but very cool place to play ol'timey blues...
Ford Model-A 1931..!!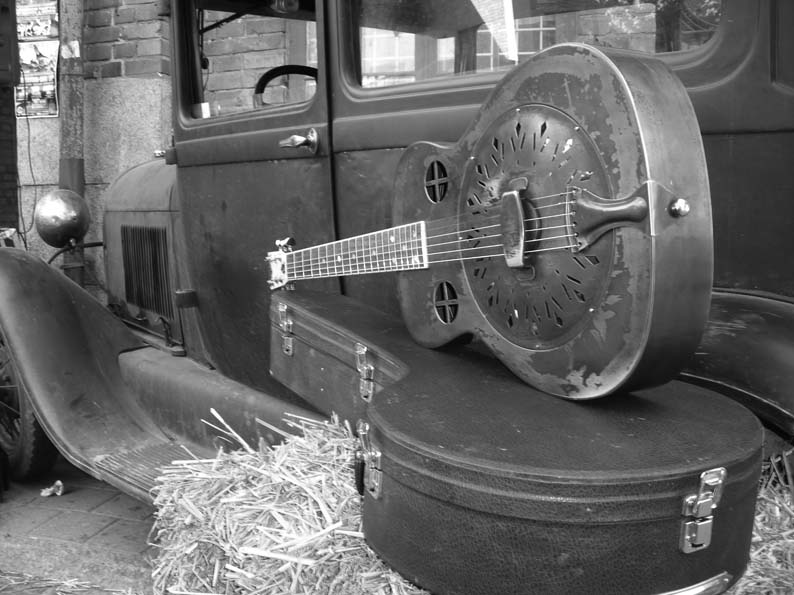 My Amistar "Ol'Rusty"..
With a happy grin on my face, I sure had a good time!
How about the idea of having a full side of an old Ford along as a back-drop, haha!!!??
Hmm, not to easy to fold it and bring in a bag....
Anyway, just wanted to share the rather unusual moment with y'all..
More pics and video clips from the event soon..