Just got this one over to Sweden, played two gigs with it and it's just awesome!
This is a model called the Delta Rocket from Republic Guitars.
Beautiful and nice sounding, almost too shiny though, LoL!!!!!
I like the design and the neck is nice too, fat and wide.. I put some new nickel strings on it, 0.15 - 0.58..
Tuned to F and C in this clip..
It'll be a good stage alternative to my tricones and the vintage guitars, I've been meaning to get me a new singlecone for some time now.
The big grilles makes it easier to mic it on stage as well, I love this one, guys!!!!
Here's a few pics, my first gig with it was on the streets, haha! A festival in the north of Sweden, completely acoustic and it sure could be heard around town..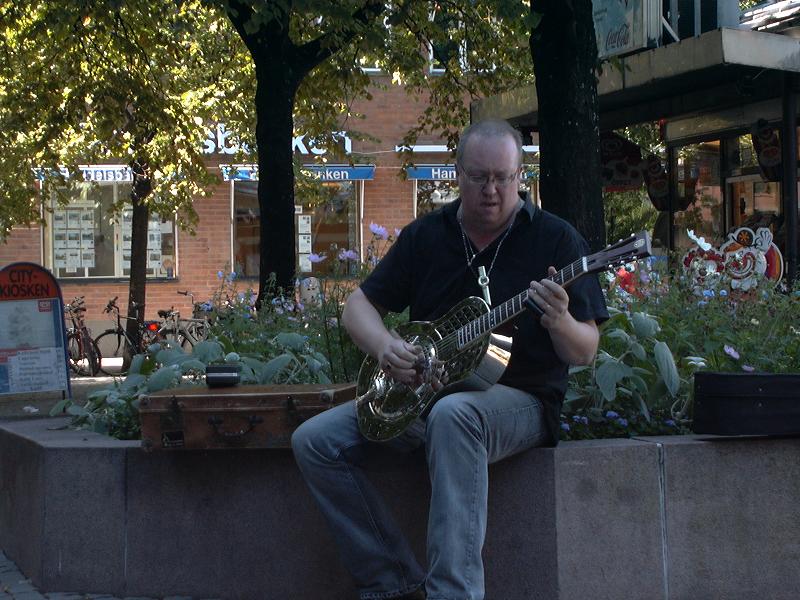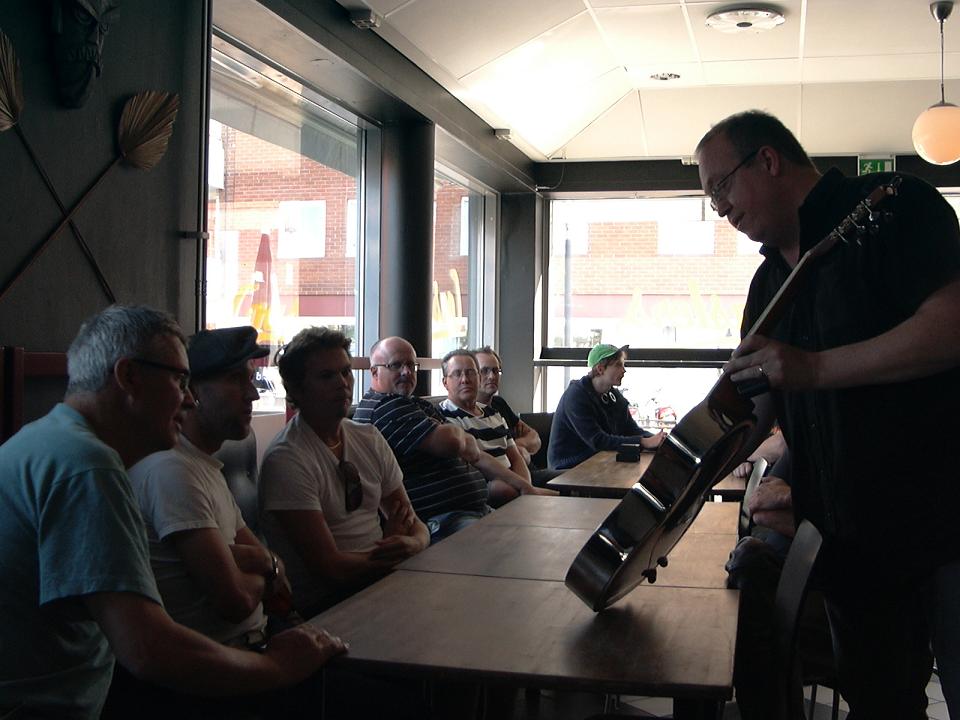 Later that day I held a workshop about reso-guitars and bottleneck style playing..