My new guitar is in the house. It is a Rist Workhorse. It was hand made by Roman Rist. For those of you who aren't familiar with Roman Rist, he has been building guitars for a long time and has built guitars for many famous folks. (Do a search)
The Workhorse is Roman's take on the classic Les Paul Junior with a few tweaks. The tweaks include: a neck tenon that is much larger (as large as a 59 Les Paul), the body is sculpted with belly contours and a sculpted heel, and the location where the body meets the fretboard is slightly different than the historic Les Paul specs.
The specs on my particular guitar are: 1 piece mahogany body; 1 piece mahogany set neck; figured Brazilian rosewood fretboard with binding; '59 neck profile; 24 3/4 inch scale; Gotoh tuners; Pigtail intonatable wrap around tailpiece; RS Guitarworks electronics kit; and a WB P-90 pickup. The toggle switch is for Esquire type wiring.
The finish is a hard oil finish. There is some black in the grain to make it pop a little.
I got this guitar 4 days ago. I got a chance to play it out over the weekend. It sounds great. It is super resonate. It plays amazing. It feels very broken in. This is everything I had hoped for when I ordered this guitar. The guitar is very simple yet very refined. Roman was great to work with and he put up with all my questions and phone calls. He did it all at an amazing price.
I will try to make some videos when I get some more time. Here is a link to a quick video Roman did before he shipped the guitar.
http://www.youtube.com/watch?v=pGIkS3cteZw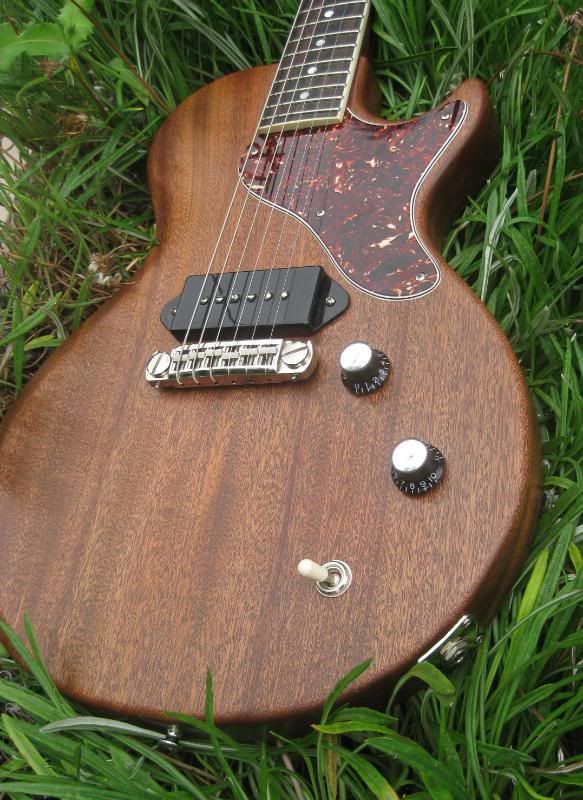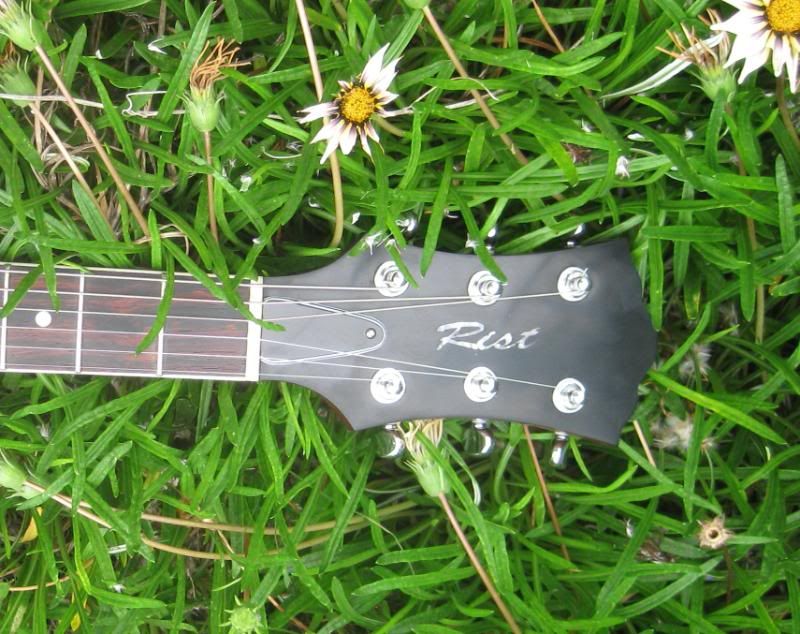 Here are some pictures of the build in process: