So I have recently acquired some new stuff. My newest Strat can be seen below. I think I mentioned this in another thread somewhere else. It's a Warmoth poplar body finished with stain and tru-oil, a Callaham assembly, A Texas Special and two Highway 1 pickups, and a right handed MIM neck.
Next to that would be my new Valve Junior stack. I took my Epiphone Triggerman, which I acquired early in my guitar playing days, and traded it in at Guitar Center for the Valve Junior cabinet. I ended up paying a total of $54 for the cabinet and the head was a gift for my birthday. I tried out several types of tubes in it today. Some Mullards, Brimars, GE, RCA, and various others. I never thought that a simple tube swap could make such a massive difference, but every tube I put it in there (they were all NOS from the 60's) made the amp sound vastly different.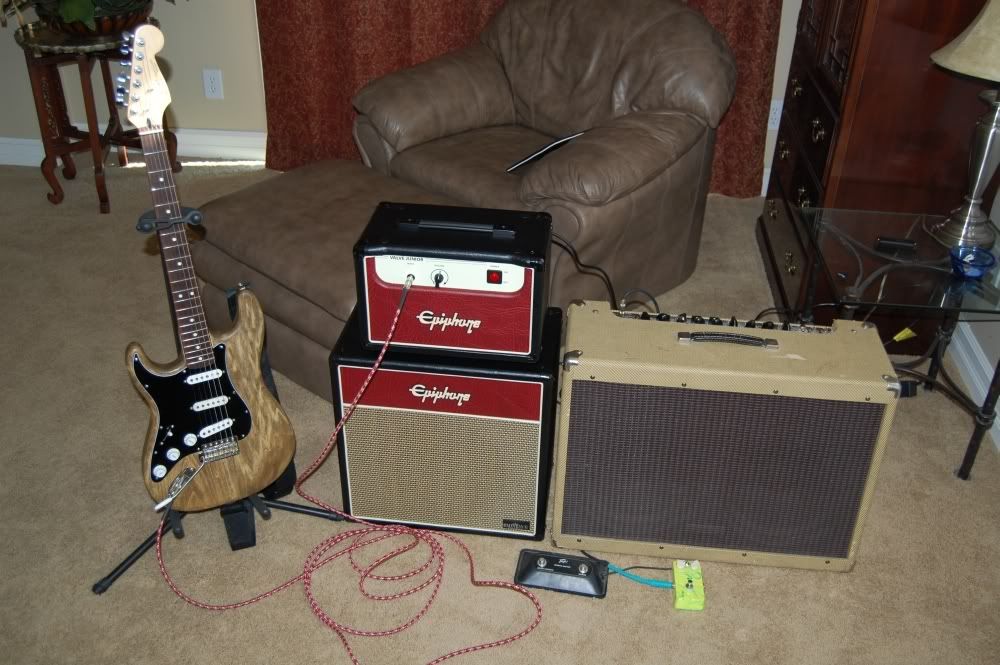 Hopefully later this week I am going to be acquiring a Leslie cabinet as well.