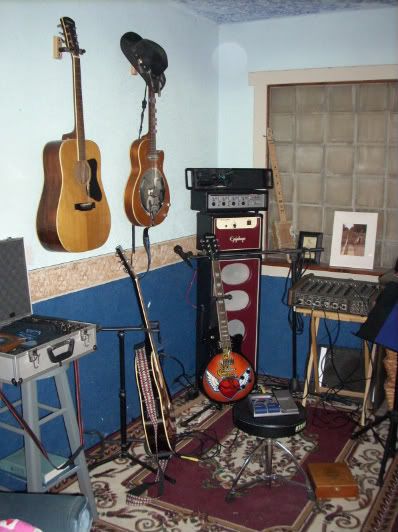 The Rogue reso and the Madeira acoustic belong to my dad.
The Douglas Shadow (Rondo) I bought when I sold my Squire '51 and the Rogue acoustic/electric on the stand I got cheap so I wouldn't tear up the old acoustic anymore.
Rico commented that he was happy with the Rogue reso that he just got and I have to say that the two that I have are very good. The acoustic I have had for about 4 months and have played it and had others play it side by side with a Takimine and an Epiphone of the same style and both lacked the sound that it has. I picked it up on sale and had a 20% off coupon so it was less than $100. I love being cheap.
This is what the Missus gave yesterday for my birthday.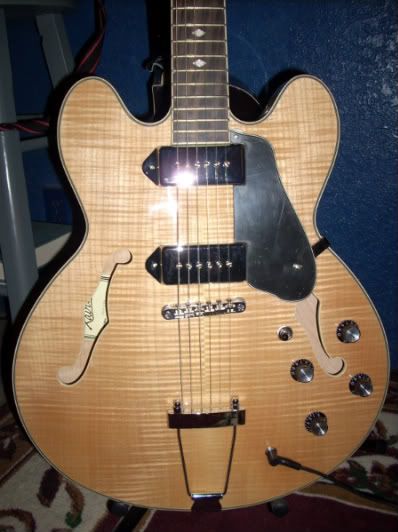 It is an XV-910 from Guitarfetish and it is beautiful. Plays like a dream.
Since I didn't buy it it doesn't count as a GAS attack right?
BTW she also painted the Sacred Heart artwork on my Douglas.
Jack