Hey ya'll once again from the big dry ditch here in Las Vegas. I have been pining for over a year for either a Marshall 2204 or Plexi four holer. I did heaps of research and looked at alot of amps and was leaning towards the MV 2204. As I could not justify the buy to myself or my gal, (want over need) I took a womans approach to rationalizing the 'thang. I began about 8 months ago by answering my wife's questions with ..."Marshall 2204!" every single day.
Last week the tactic finally paid off and she caved. "Just go buy it and let me get some peace!" "Well you know honey, I need a 4x12 cab with 25w greenbacks to go with it!" "Please 'Lawd take me now! Just get it already!!!...before I poison your food or strangle you in your sleep!!" Sounded like a go ahead to me! Within a day I found a very clean straight back 1960 classic cab with the greenbacks and also a '79 JMP Marshall 2204 50w.
Got the head yesterday. Cosmetically the amp is a 9 out of ten. It has some issues like wrong tube in V1..an ecc81 in lieu of an ecc83. The former more of a reverb/phase inverter tube. The low input also does not work and produces a very bad squeel along with intermitant oscillation. The tubes I got were all new JJ's in V1, V2 and V3 and a "matched pair" of Ruby EL34's for V4 and V5. The hi input works just okay, very quiet and an okay tone is there but not very loud, even with the master on 6 and preamp on 4. No Marshall roar going on there so I'll have the whole unit checked out. I also happened to find a tech here in LV that comes very highly recommended and after talking to him on the batphone...he sounds like an oriental kung fu master of Marshall. I won't be able to give the cat the amp til after the holidays as he is going on vay kay but all good things come to those who wait.
Here's some lovely Marshall porn for ya'll comment and discuss amongst yourselves...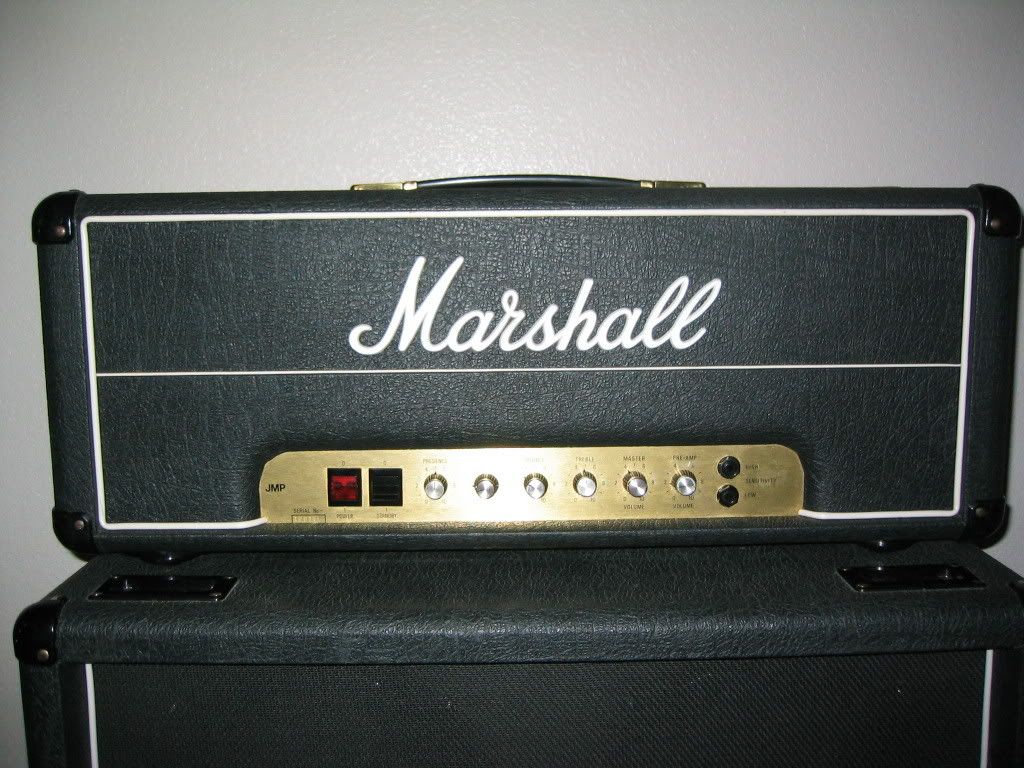 Front panel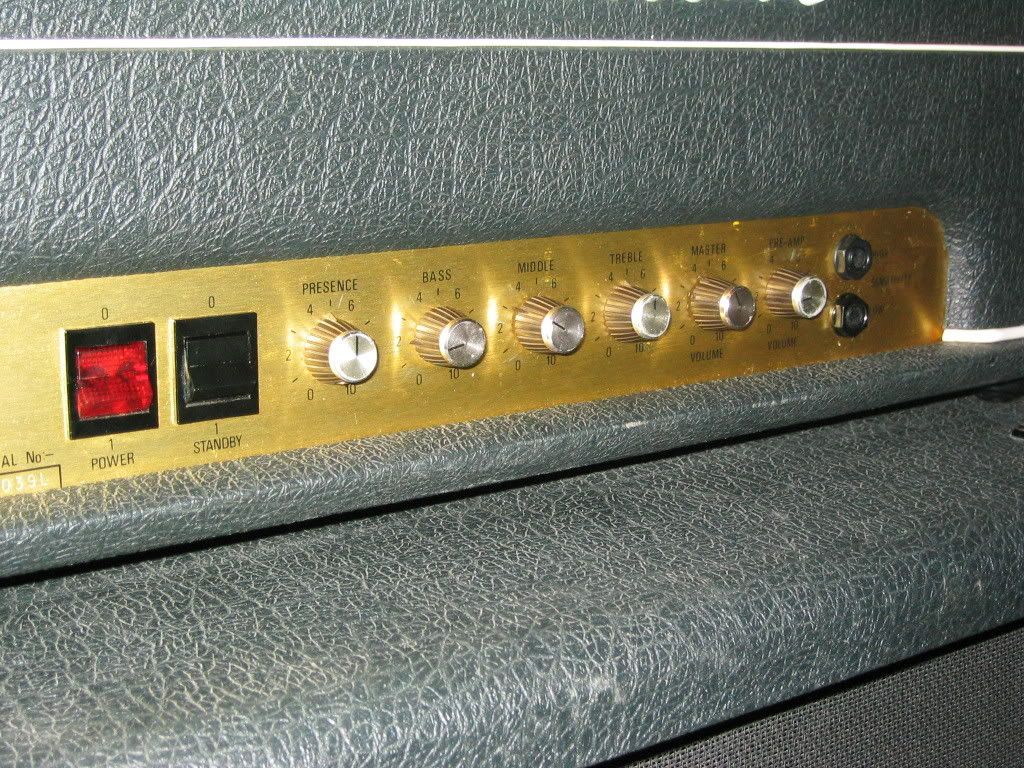 Back panel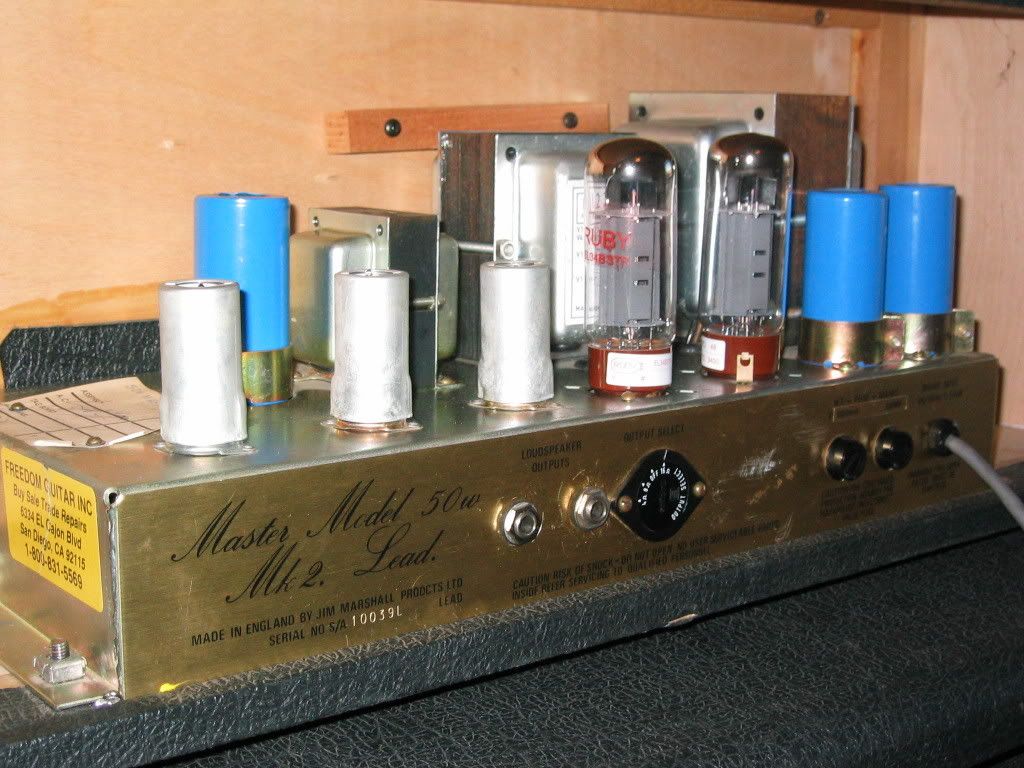 Sweet 'thang...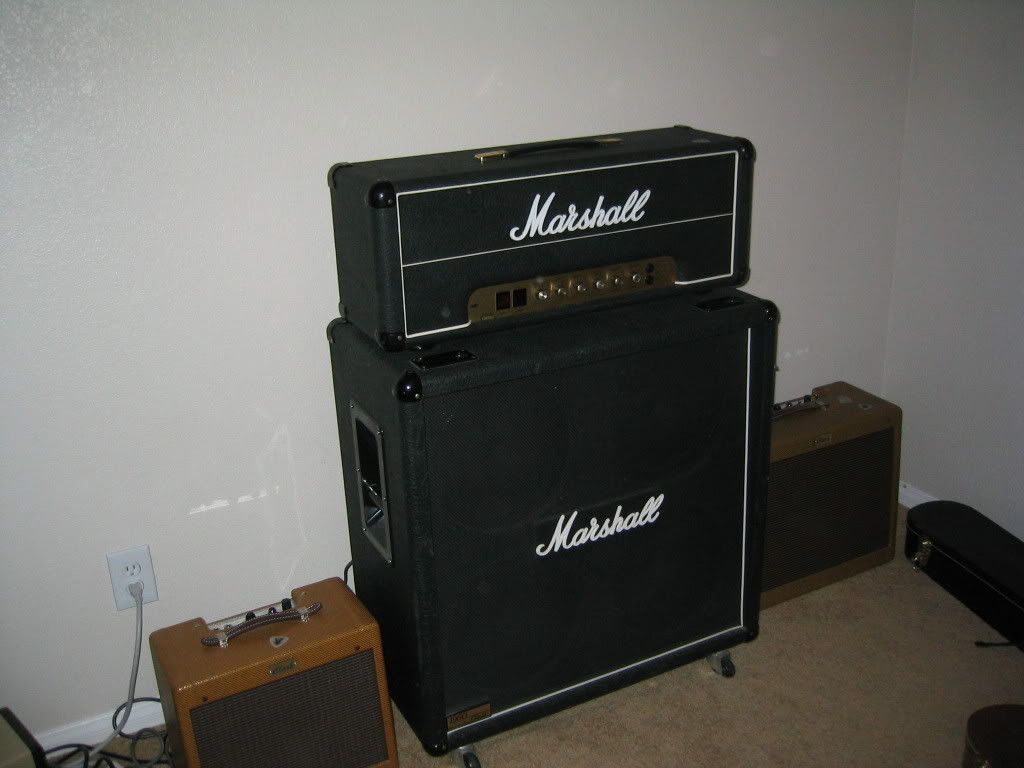 Cheers ya'll, TB.