I'm currently selling my house in Oxford (yes, I have a real knack for timing these things), clearing out the garage a couple of days ago and I came across this (sorry about the beer and the ashtray):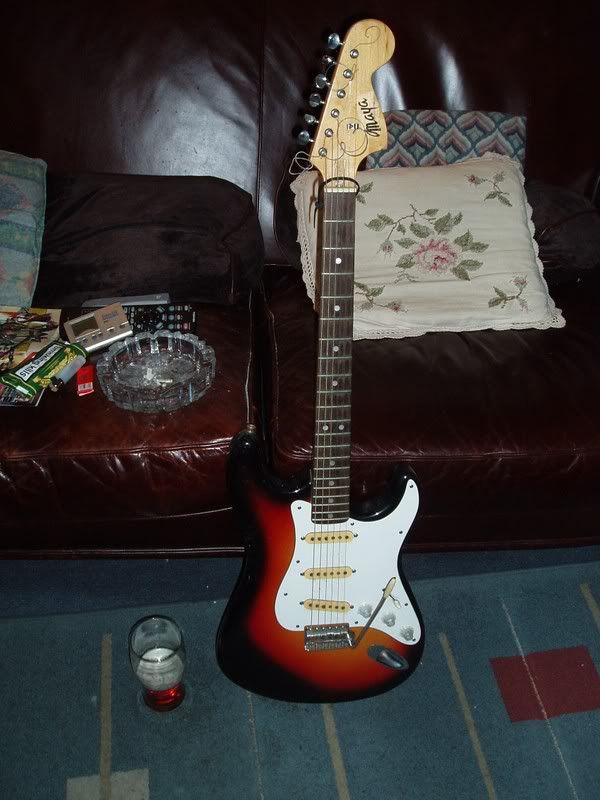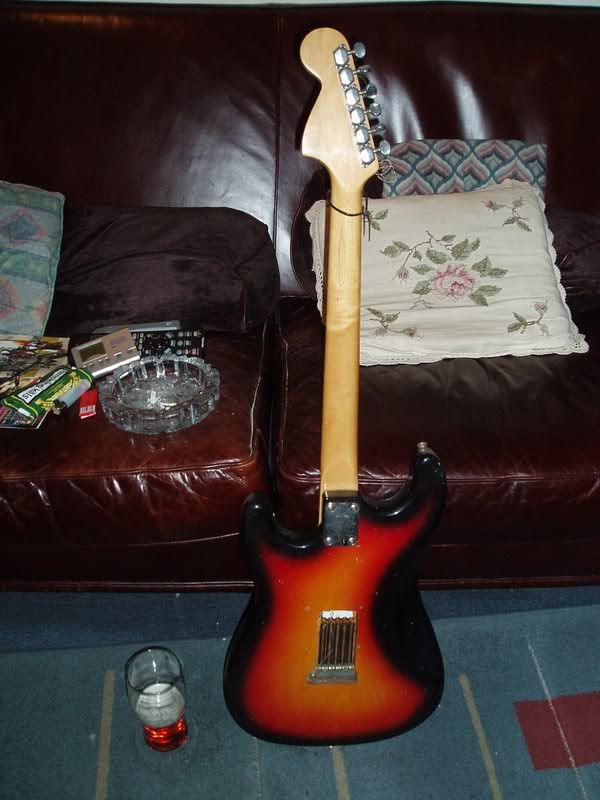 A Maya Strat copy. I remember buying this in the late 70s but thought I'd got rid of it years ago. It must have been lying there in the junk for the best part of 30 years. 21 frets, 3 single coils, 3 position switch, two tone and one volume pots, maple neck with rosewood fingerboard, weighs an absolute ton. I've found some reviews of the things at
http://reviews.harmony-central.com/reviews/Guitar/product/Maya/Strat+Copy/10/1
and it seems they are reasonably well thought of. I have to agree with most of the reviewers that the sound is weak and thin, certainly through the little 10 watt Roland amp I've got. I have to play it overdriven.
So, I'm going to keep this and do it up. I'm impressed with way the finish has stood up to 30 years of damp and dust and it was very nearly in tune! Got a good low action (I can't see myself playing slide on it, not with that whammy bar) I'm thinking the electrics need a good seeing to and the pickups replaced. Any suggestions regarding pickups and anyone know of a good website dealing with guitar electrics?