For a long time I hadn't used any pedals but a year or so ago I got a Tech 21 Blond that allowed me to get the same creamy cranked tone out of my 5e3 or 5f1 at waaay lower volume.
That means more quality playing time into the wee wee hours without the cops showing up.
Got this beautiful tweed board the other day from West Coast Pedalboards.
Ever 'thang I need and nothin' I don't.
When I do get to crank the tweeds, I bypass the Blonde and use the Micro Amp for lead boost.
Yummy.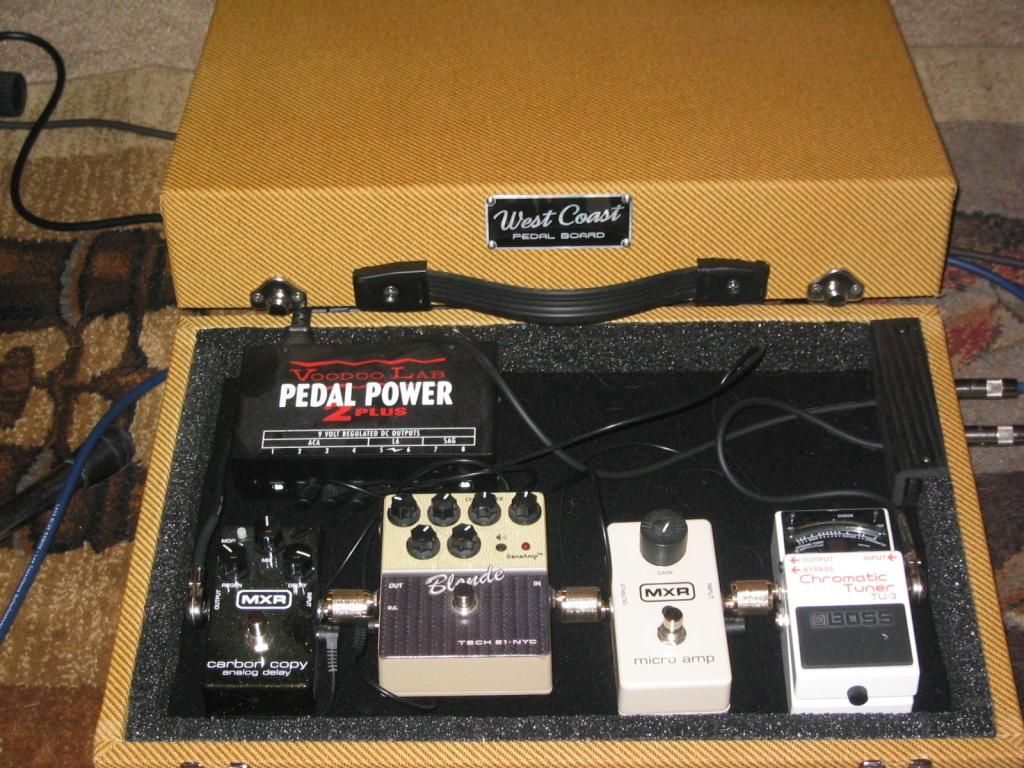 Now what y'all got on the floor?