Picture time (terrible cell phone pictures, but still something)!
I don't have a picture of the chunk of wood before I started attacking it, but just imagine a large piece of walnut. Here is what it looked like shortly after being jigsawed:
Here is after a bit of filing to bring it closer to the actual lines: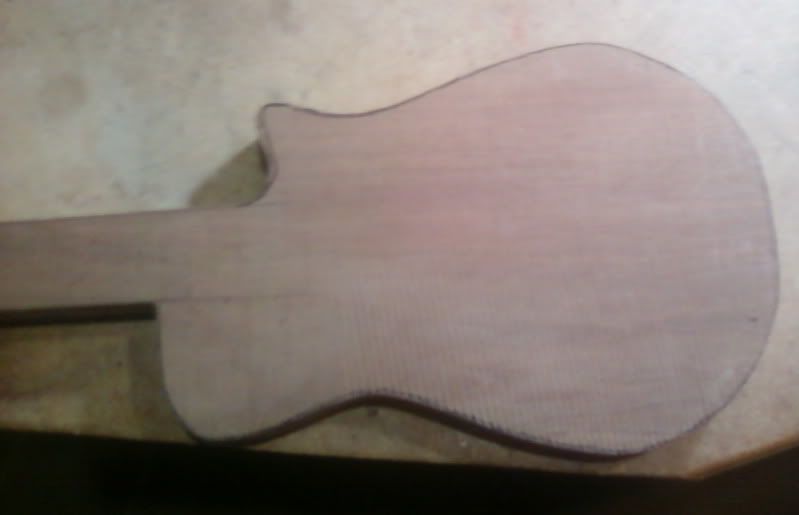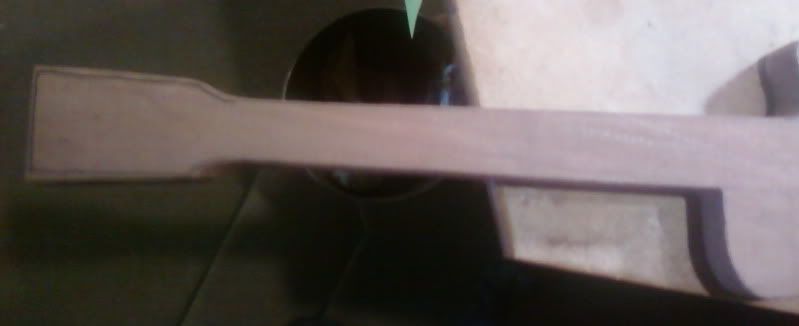 Here's a side view of the neck without any contouring done yet:
Here's the front after being sanded:
And the front again with some mineral spirits to show the grain a bit better: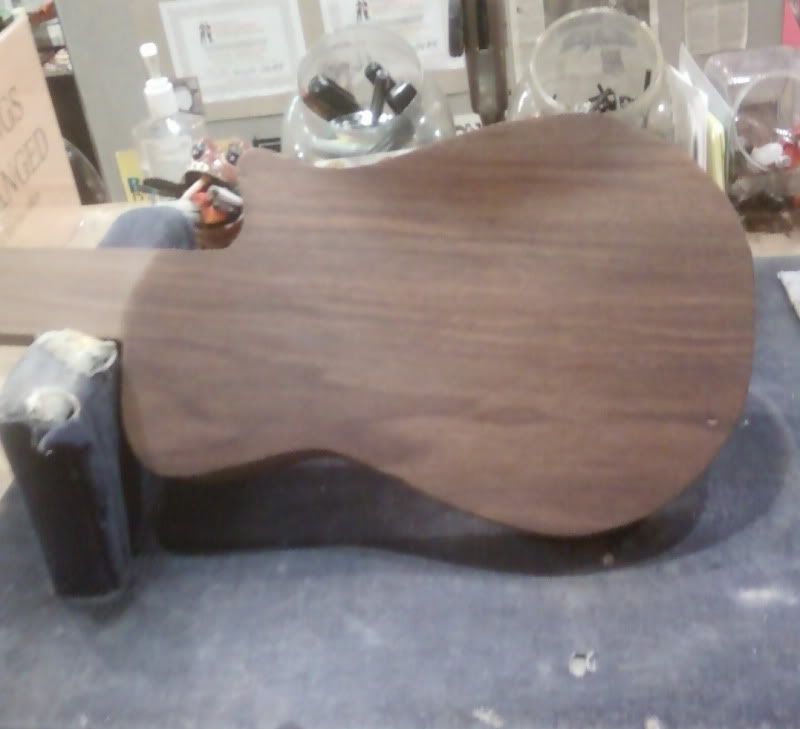 I'm hoping to get the headstock angled and get the fret board cut to size and glued on tomorrow, then I'll start working on contours and all that jazz. After looking at the grain now, I'm definitely not going to do the copper color. I just can't cover this up. I am toying with the idea of a hand-rubbed sunburst, though. Maybe just an inch or so of translucent black around the edge. If I don't do that, I'm thinking of doing black binding.