Folks, this album is so much a dream coming true for me, nothing less!!!
During November and December 2012 me and some friends recorded new material, my own stuff and some old blues classics in our rendition!
I'm in the company of my excellent blues buddies who plays various instruments creating a good mix of acoustic blues.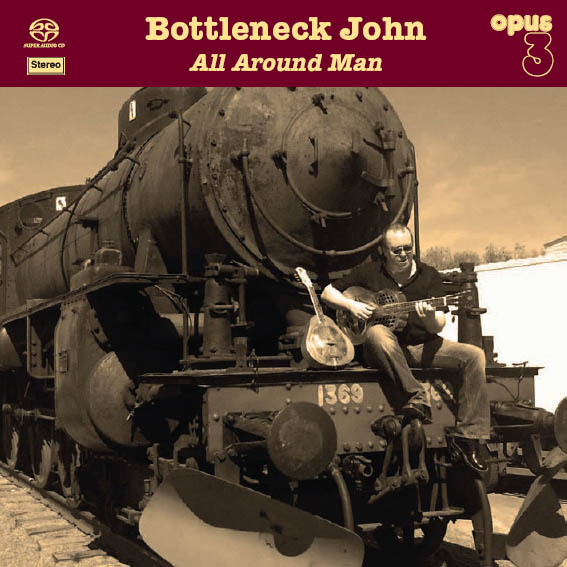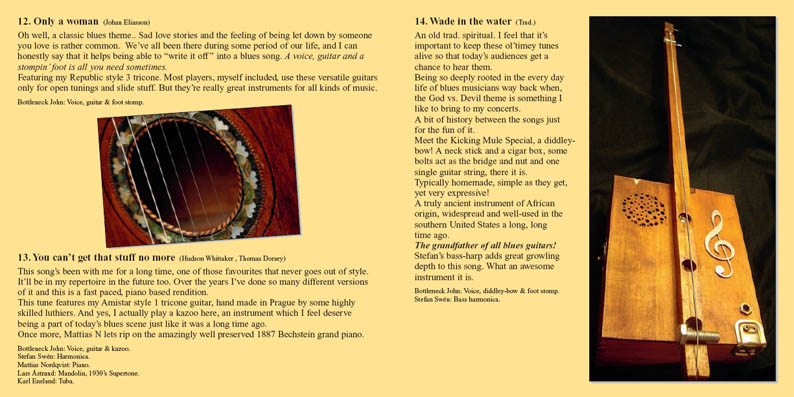 Back in the summer of 1999 I first heard Eric Bibb's album "Spirit & The Blues", released on Opus 3 Records, and it totally and utterly changed the way I look upon and perform music. Everything I did turned acoustic and I've stayed in the acoustic blues realm ever since.
Now being a recording artist on the Opus 3 Records label is something I'm extremely happy, thankful and proud about.
Follow this link for more info:
http://www.bottleneckjohn.com/newcd.htm
The CD booklet has 16 pages filled with info and pics..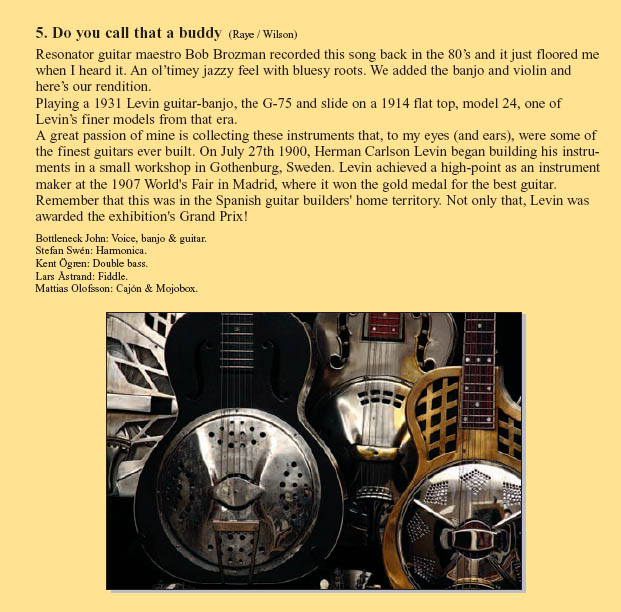 Have a look and listen!!
BJ