Folks, just wanted to share this, my dreamguitar has landed!
It's a mid to late 1930's fiddle-edge Regal Dobro M-14 - The Leader.
I got it yesterday and today it's ready to go!!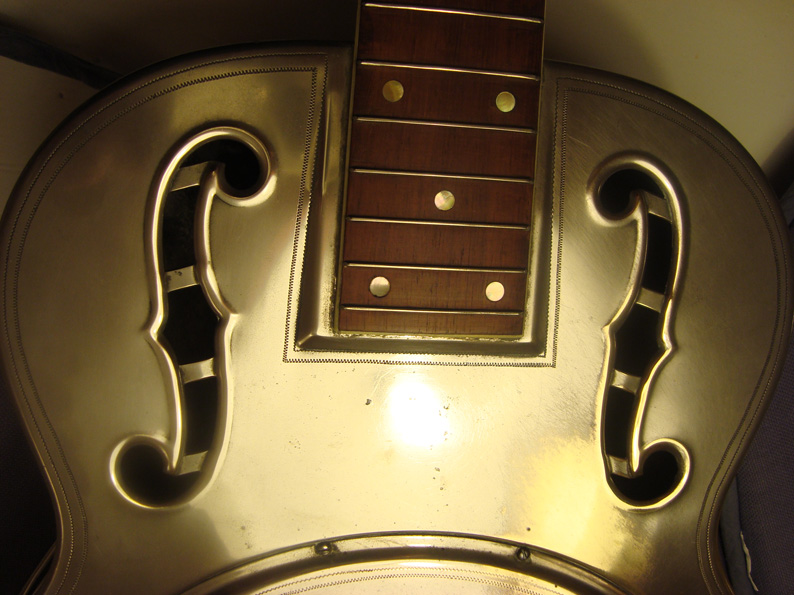 Amazing lustre! Beautifully shaped metal..
Changed the tuners and gave it a new old tailpiece, not original for now. Mark Makin was so helpful and kind and supplied the original but I need to repair it before I can use it! So right now there's a nice old National tailpiece holding the strings!
Thanks again Mark, I'll fix that tp and use it later on!!
It was really dull when I opened the box but after a lot of cleaning and polishing it's shining again, ready to dazzle audiences once more with it's cool appearence, lol..!!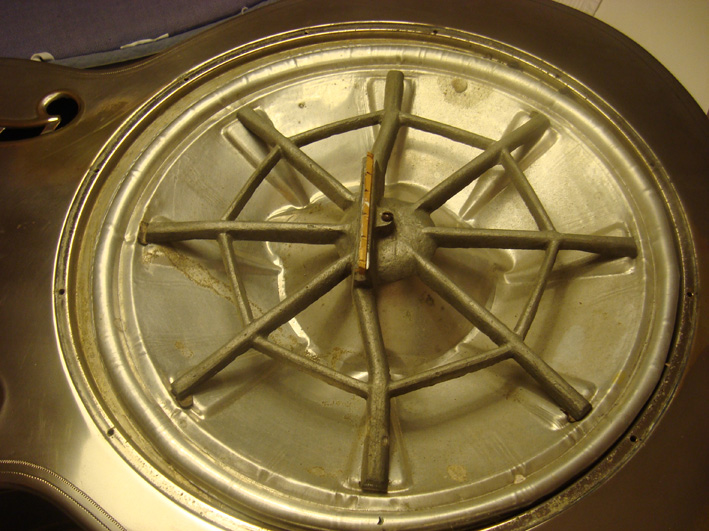 Weirdo spider, some fiddle-edges had these to fix intionation problems.. Cone is dented but it sounds amazing, with sick sustain, hehe...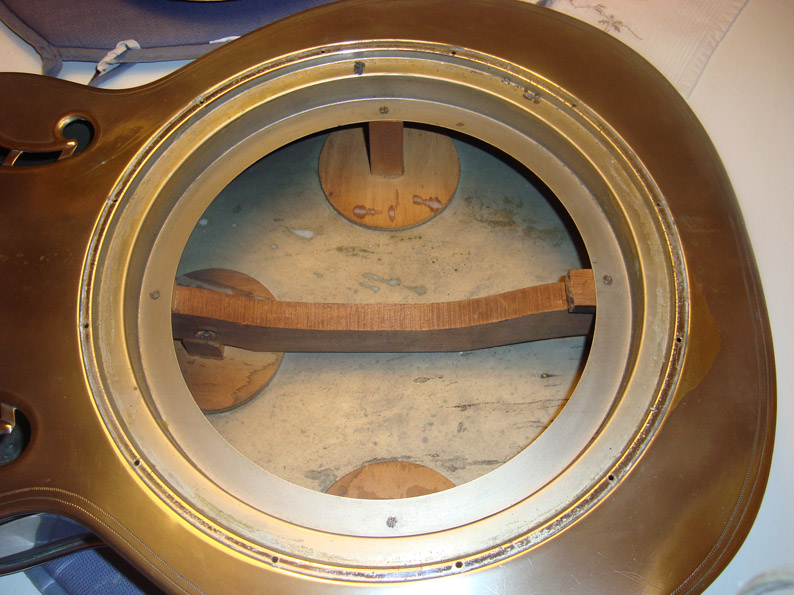 A whole bunch of mushrooms.. Finely crafted neck-stick, mahogany I think.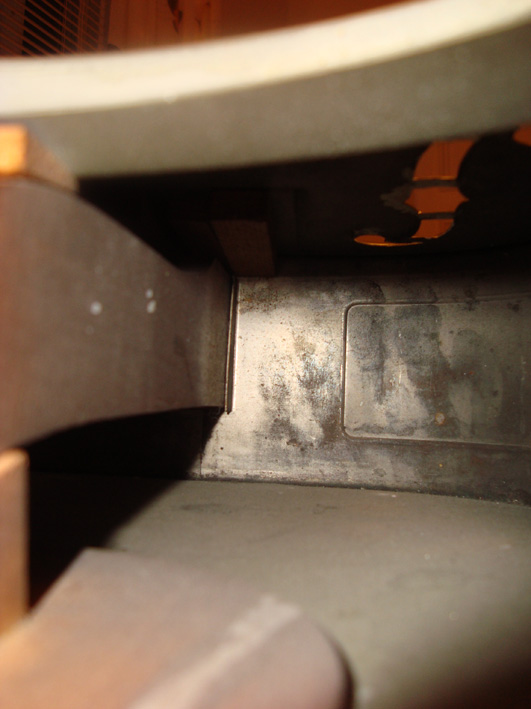 Inside front.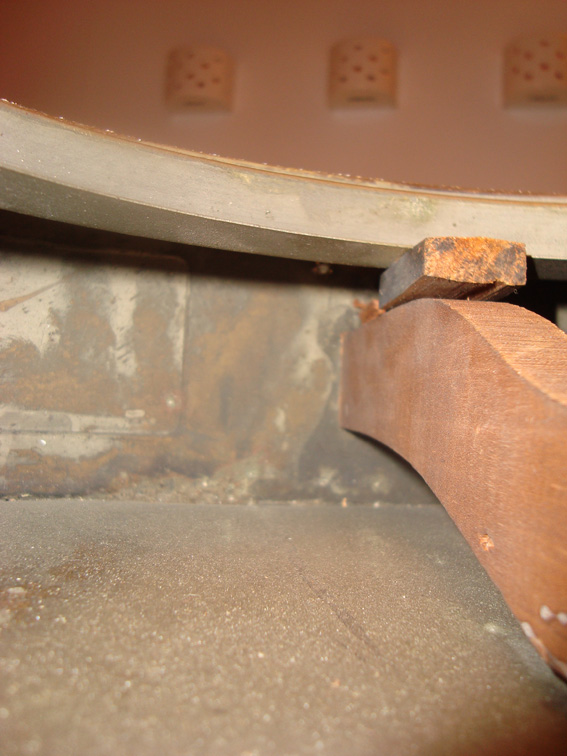 Inside back..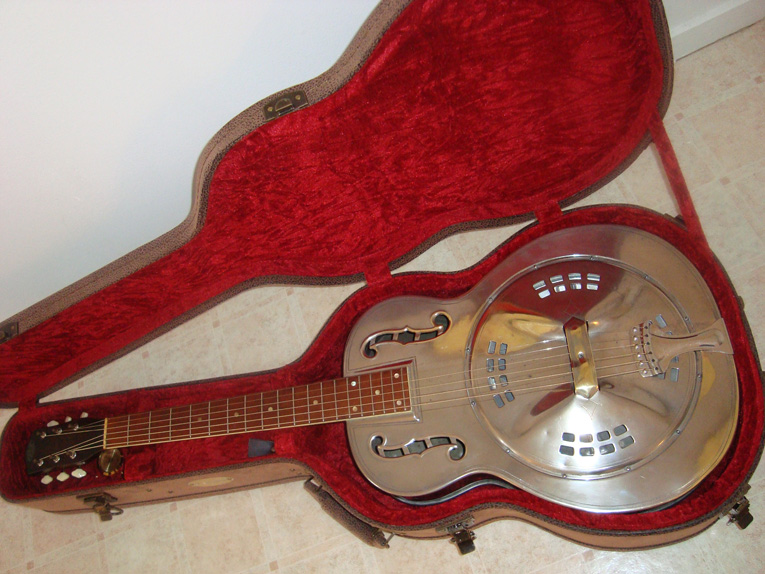 This one will see a lot of action in blues venues from now on!
Got a new case for it..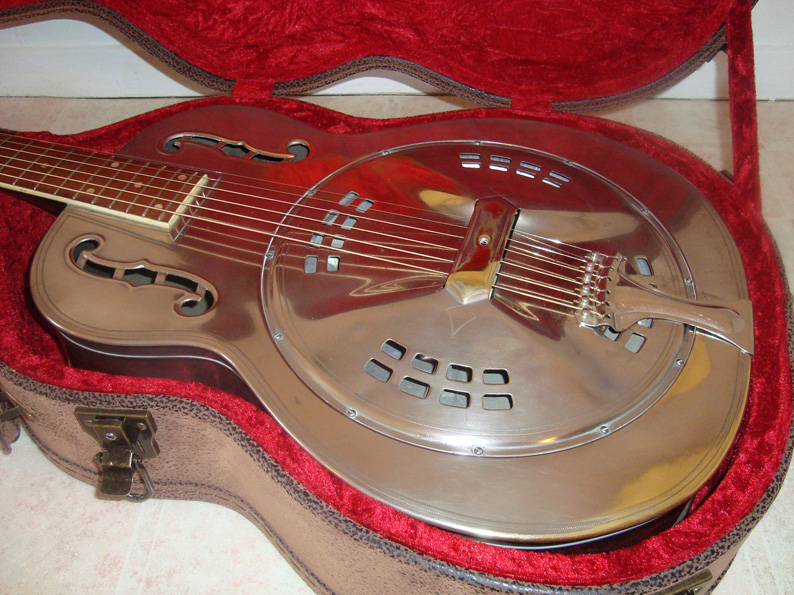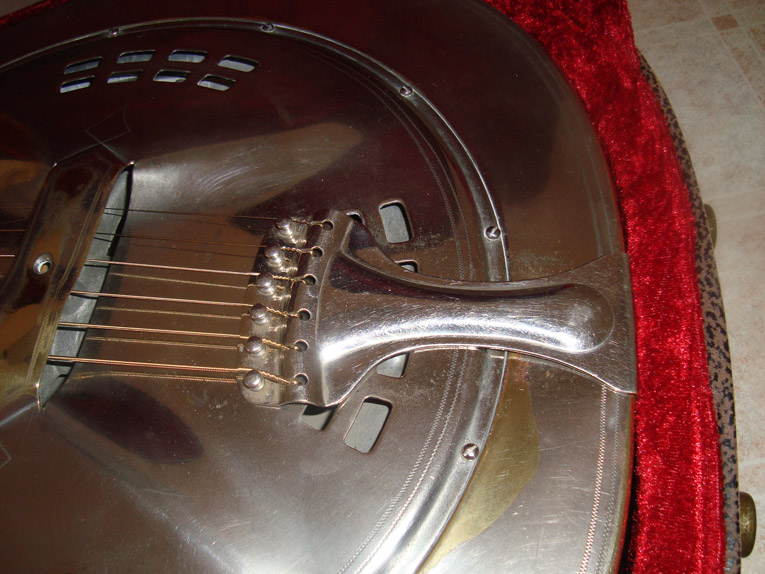 Stud tailpiece will do the trick until the original has been repaired!!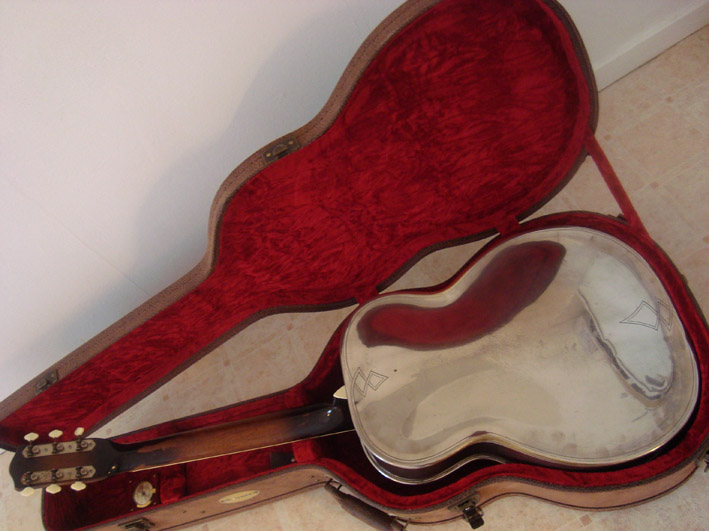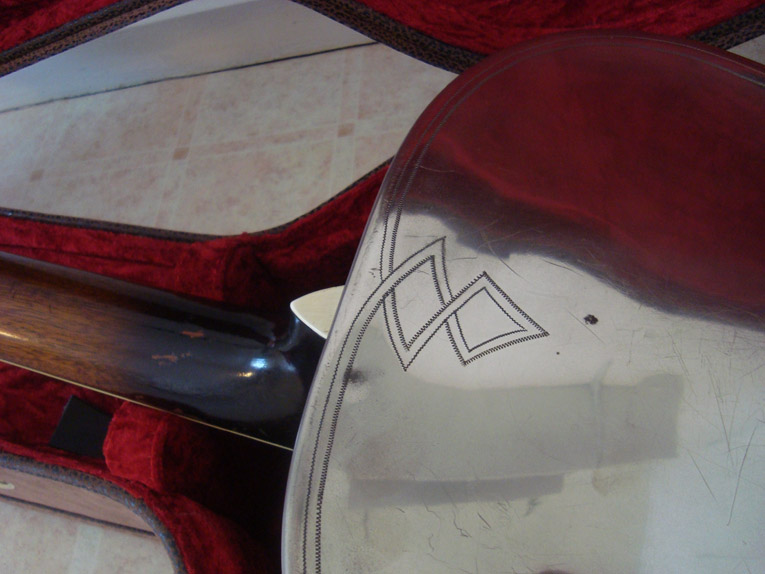 So simple engravings but yet so fine!! I like this pattern..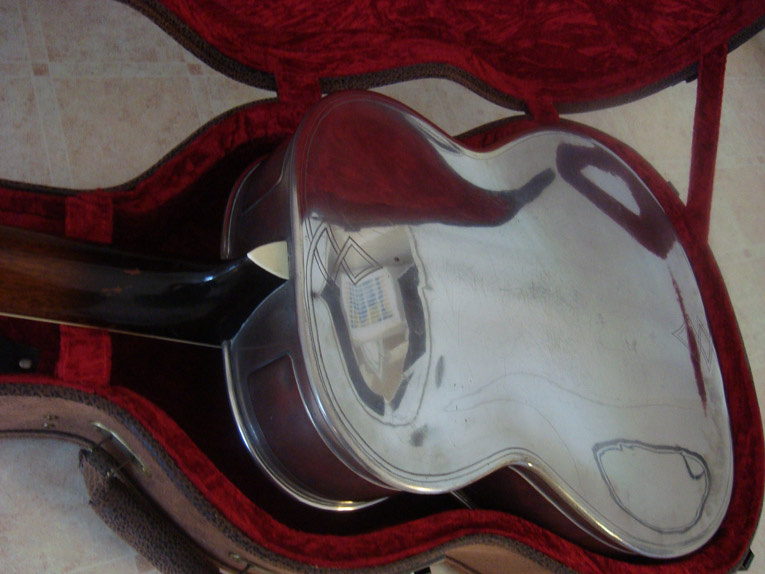 Here it is in a S&R ad, costed a lot more than the porthole Dobro?