Yep, bit by the bug...again. I've been listening to a lot of guitarists using the ES-125tcd, and I've decided I just have to have one. Thinline hollow body, dual P-90s...oh yeah.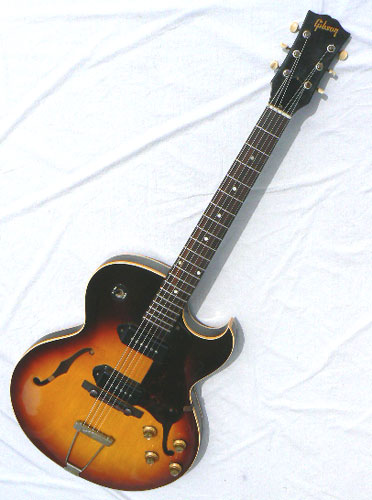 But they're just so damned expensive (even the one I was watching on eBay that needed the neck reattached went for $800), so I think I'm going to go a slightly different route. Since there is almost always a decent stock of beat up, dilapidated Harmony/Kay archtops on eBay, I think I'm going to buy a fairly trashed one and convert it. I'm always looking for new projects, and this one
should
be fairly straight-forward, plus it'll give me a nice opportunity to gaze into the inner workings of the archtop since I'm hoping to build one in the near future.
And this will give me an opportunity to try out that nice, new pickup winder my dad bought.
I'll keep you posted when I track down a suitable victim...er, uh, well, yeah victim.
And an example of why I want one so much: