<![CDATA[ Ricbleu, here's some clues to how I did this, a very simple mod..
Thanks for digging my ideas too, the 12'er turned out so cool!!

I did take a few pics when I worked on the mod, the work was absolutely nothing fancy!!!




And hey, I'm not a luthier in any way!!!!!
Just a few tools, pieces of mahogany, glue and a LOT of inspiration and determination, lol...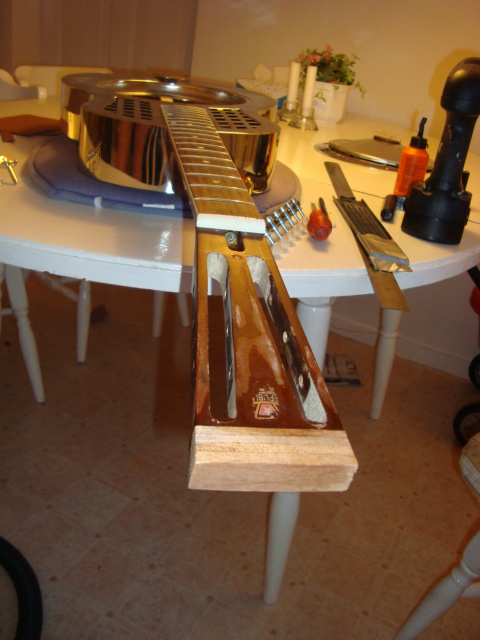 Adding length here, slots are longer as well in this photo!

Yes, it's the family kitchen table used for a work bench, haha!

I was home alone for a day so I had to work quick!!!!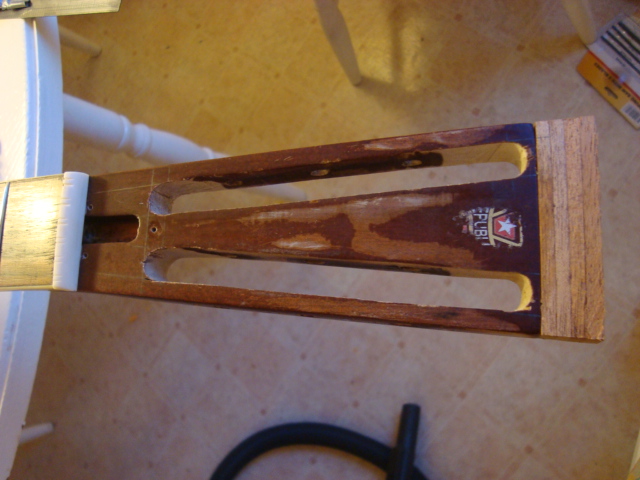 A new nut and you can see where the slots have been modified, the lighter wood is newly cut, dark parts show how long the slots used to be..





Mahogany veneer glued on to cover the mod and give a uniform colour..

Yes, the trussrod is hidden from now on but no worries, I don't use it.. And if I have to some day I'll make it happen...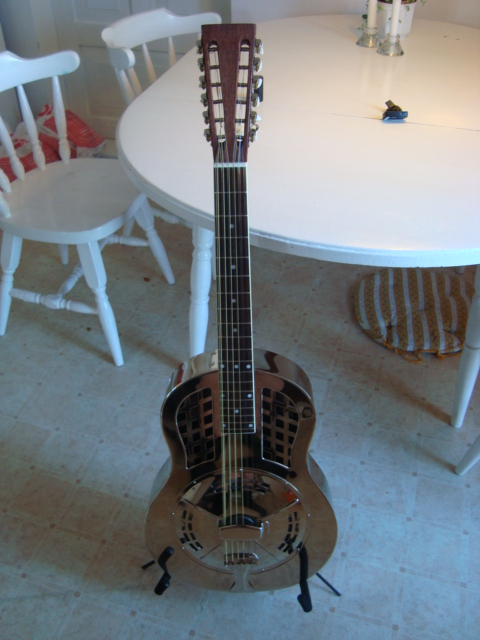 Done, gotta play!!!!!!!


So, there it is folks! Simple stuff done by sheer will, haha!

Statistics: Posted by bottleneckjohn — Mon May 28, 2012 3:49 pm
---
]]>